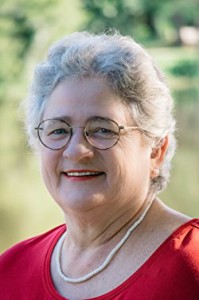 Pat is an author at Southern Yellow Pine Publishing and President-Elect of the Tallahassee Writers Association. Here is her bio from Amazon.com:
"Pat Stanford was born in Philadelphia. Her farming family moved to Florida, looking for year-round growing seasons when she was one. She lived there until a brief stint in the Air Force took her to California.
'Fixing Boo Boo' is a gold medal winner in the 2017 F.A.P.A. President's Awards. It is about what happens when a brain-injured sibling comes to live with a sister who doesn't know what that means. She also has poetry published in several anthologies, and won second place in the 2004 Seven Hills Contest with her short story, 'Divorce Sale'.
She served as President of the local rose society and is a bronze medal recipient with the American Rose Society.
Pat lives in Tallahassee, Florida with her husband and kitty "Sammie" and is currently working on a work of fiction, as well as a ghostwriting project."