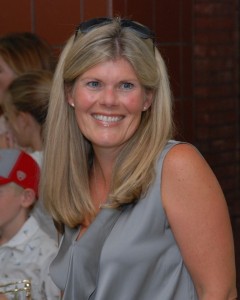 Sandi Hutcheson grew up a preacher's kid in Atlanta, Ga. Following Southern tradition, Sandi married young and set out to raise a perfect family. Three kids later, she was on track, until Sandi's mother gave her an unexpected "gift": a copy of a book filled with diet and exercise tips called Look Great Naked, and told her "I think your husband is having an affair." The unspoken message was, your husband is straying; go fix yourself.
Instead, Sandi learned to peel away the scales of image and strip down to her authentic self, no longer addicted to perfection and the notion she has to hide her weaknesses from everyone. Sandi obtained her Master of Fine Arts from Spalding University, and teaches Short Story Writing at Flagler College and Creative Writing for the University of Phoenix, while pursuing a Ph.D. in Creative Writing at Warnborough College, Ireland.
Sandi's stories have been published in Creative Nonfiction, Doxie Digest and Southern Journal magazines. Her novel, Looks Great Naked, follows the struggles of Grace Adams, a woman on a similar journey of despair and hope – sometimes side-splitting, sometimes heartrending – that will empower people who are afraid to take off their masks.
Sandi is available for personal appearances, readings, book signings and public speaking engagements.
For more information, contact: Darlyn Finch Kuhn, Brad Kuhn & Associates, LLC, Phone 407.412.5980. darlyn@bradkuhnandassociates.com